Graduation begins here
This is your graduation journey. Use these resources as your roadmap to the memories you'll soon be making with friends and family on your big day. Share your graduation stories and view your classmates' pictures, messages and cheers at #UBCgrad.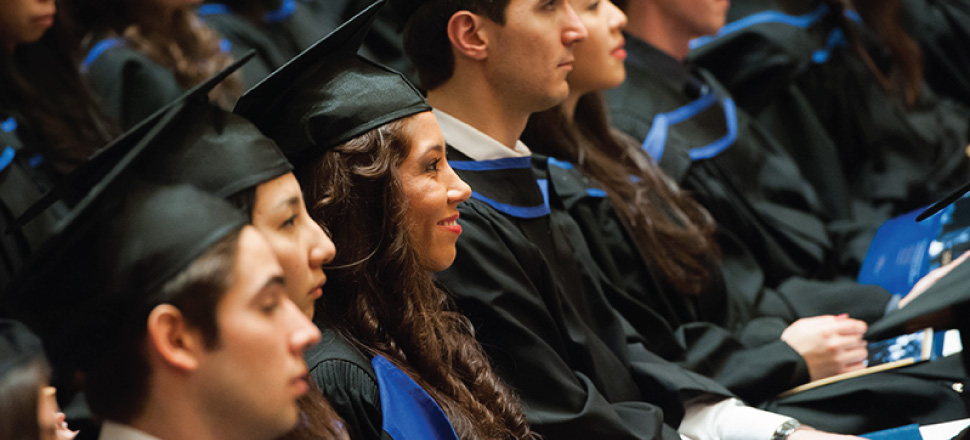 Get started
Your journey starts with a formal application for graduation through Enrolment Services.
Graduation ceremonies are held annually in May and November at the Chan Centre for the Performing Arts.
Use the Graduation Checklist to help you complete the journey and enjoy the ceremony and your day to the fullest.
StageClip videos
REMINDER – deadline November 19
Each student in attendance at the ceremony will have a clip of themselves walking across the stage available for download after the last ceremony. Your message will be embedded into a custom UBC video clip, which will be available to download from
Stageclip
website following the last ceremony on November 26.
How to create your personalized StageClip video if you are unable to attend the ceremonyFor students unable to attend the in-person ceremony a standard personalized video clip which will include their name and degree will be available to view and download. If you would like to create a clip please follow the steps below.
NOTE: In order for StageClip to work, you must use the same email that is listed in your SSC.
Your message will be embedded into a custom UBC video clip, which will be available to download from the
Stageclip
website following the last ceremony on November 26.
Submissions opened Friday, October 29 and close Friday, November 19.
Key dates
The gown rental portal is now closed.
You can rent your regalia on-site:
Please arrive at the Student Marshaling Tent in the Buchanan courtyard 1.5 hours before your ceremony to rent a gown.
The cost to rent your regalia is $70 (cash, debit or credit)
Extra tickets:
Fall 2021 Ceremonies are operating at 50% capacity with distancing in place, so there will be very limited extra tickets available.
The extra ticket round begins on November 16 at noon and ends at midnight on the day prior to your ceremony. As ticket inventory is extremely limited, students will be limited to one extra ticket per person on a first-come, first-serve basis. Please visit Book tickets for details on how to access extra tickets, using the promocode 21FX followed by your student number.
Beginning at midnight the day before your ceremony, any remaining tickets will be released to the public for online sales, with no limits or promo code required. There is no guarantee that extra tickets will be made available for all of the ceremonies.
What if a ceremony is sold out?
As seating is limited and all remaining available tickets are being released online at midnight on the day before each ceremony, we do not anticipate any extra tickets to become available on the day and will not be setting up a standby line. If you are unable to obtain extra tickets in advance online, we would highly encourage you to view the live webcast. The live webcast will commence 15 minutes prior to each scheduled ceremony.
Please note: The Box Office is open Tuesday-Friday, noon-4:00pm. Tickets may be reserved online at any time, if available, per above.
November 23 – 26, 2021
UBC will host 15 ceremonies during 2021 fall congregation.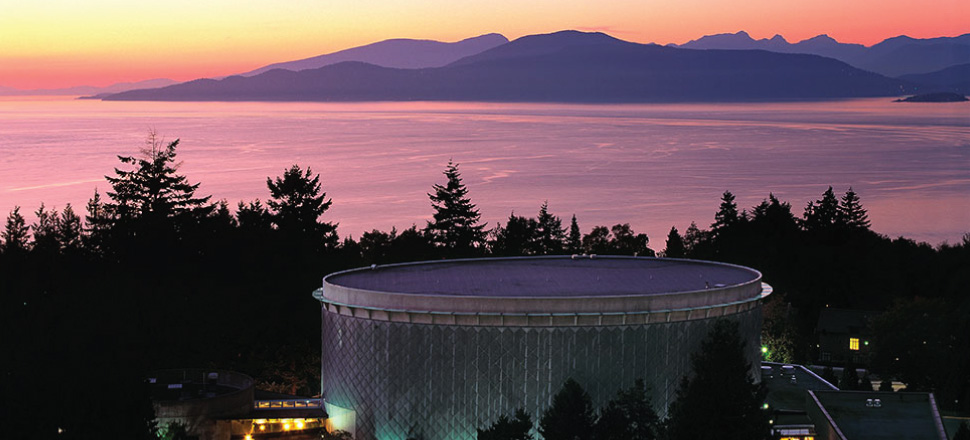 Share the day with your family and guests
Share this day with the loved ones who helped get you here. You can request up to two (2) guest tickets online starting Tuesday, October 26 at 12pm pst.
Extra tickets may become available starting November 16 at noon. Stay tuned for updates.
<https://tickets.ubc.ca/online/default.asp?doWork::WScontent::loadArticle=Load&BOparam::WScontent::loadArticle::article_id=B8C11BC2-7296-4D1E-9B10-C25DCAF0D99F>Find out how to get extra tickets
Family and friends who cannot join you at your graduation ceremonies may watch the live webcast to virtually cheer you on.
UBC hosts nearly 32,000 graduates and their guests each year for the fall and spring graduation ceremonies. These resources will help your guests easily find their way to graduation, receptions and more.
#UBCgrad
Join in the excitement by tweeting, posting and sharing your #UBCgrad stories.
Preserve this moment
All ceremonies are webcast live, photographed and available for purchase following graduation.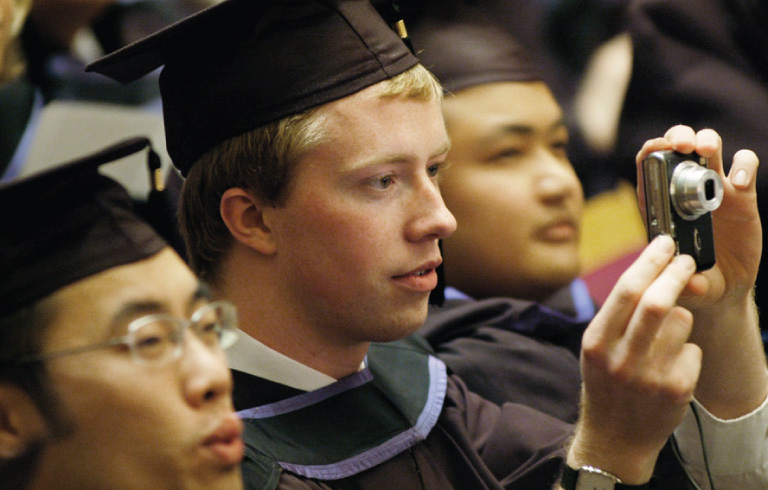 We acknowledge our external partners: