Graduation Day
Students like you have been graduating at UBC since 1916. It is a point of pride for the university to mark the day with a ceremony that speaks to the significant accomplishment students have achieved in their lives and the important contribution they have made to the university as a whole.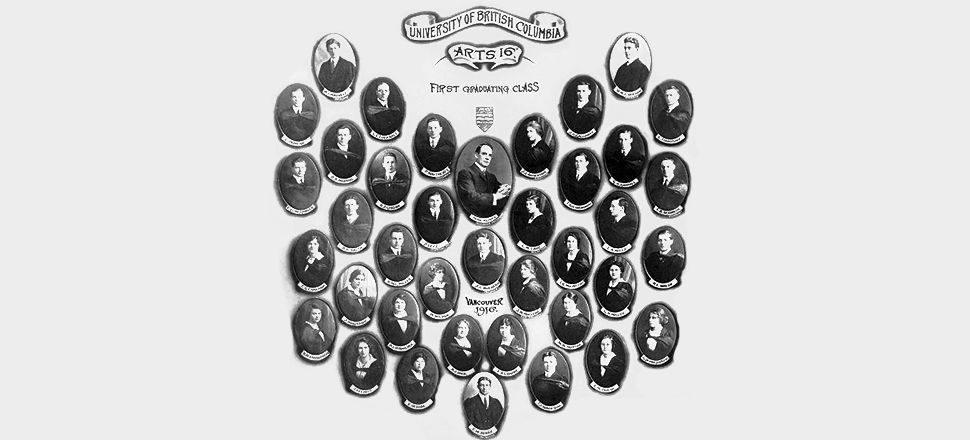 You have arrived! Enjoy your graduation day.
Find information on the ceremonies, surrounding events on campus and the many ways you can share the joy and celebration inherent in your UBC Graduation day.
UBC hosts 36 graduation ceremonies at the UBC Vancouver campus throughout the year to celebrate the 8,000 graduates each year. There are 8 fall ceremonies held in November and 28 spring ceremonies held in May.
2018 Fall graduation ceremonies will take place on Nov. 28-30, 2018.
View the Fall Schedule (to be updated soon)
All UBC graduation ceremonies are broadcast live online. The live webcast will be available 15 minutes prior to the start of each ceremony.
Join the conversation by tweeting, posting and sharing your #UBCgrad stories.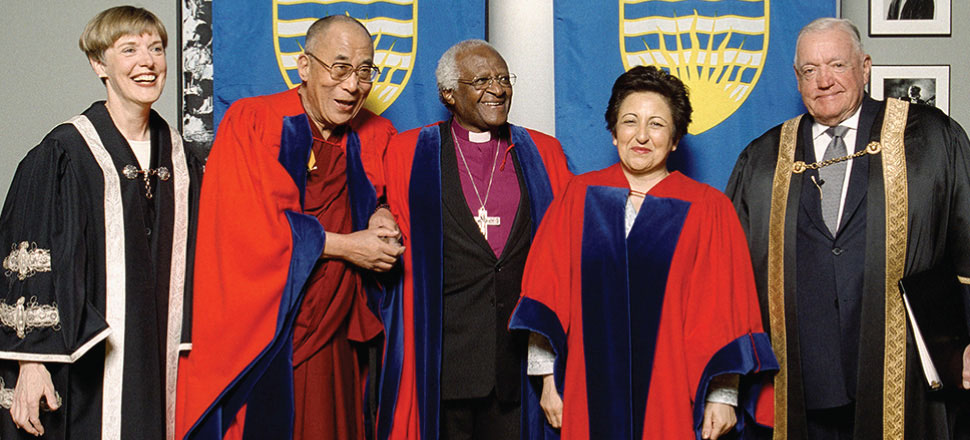 From left: UBC former President Martha Piper, His Holiness the Dalai Lama, Archbishop Desmond Tutu, Nobel Laureate Shirin Ebadi and UBC former Chancellor Allan McEachern
Excellence at UBC
An integral part of the graduation ceremony is the recognition of academic excellence and achievement. The Governor General's Academic Medals, the President's Service Award for Excellence and the Killam Teaching Prizes are awarded each year.
Learn about the awards and recipients
Honorary degrees are conferred on deserving individuals for contributions such as long-standing achievement in an academic field or unparalleled commitment to community service. A collection of honorary degree recipients from 2007 to present day is available online.
Search the Honorary Degree collection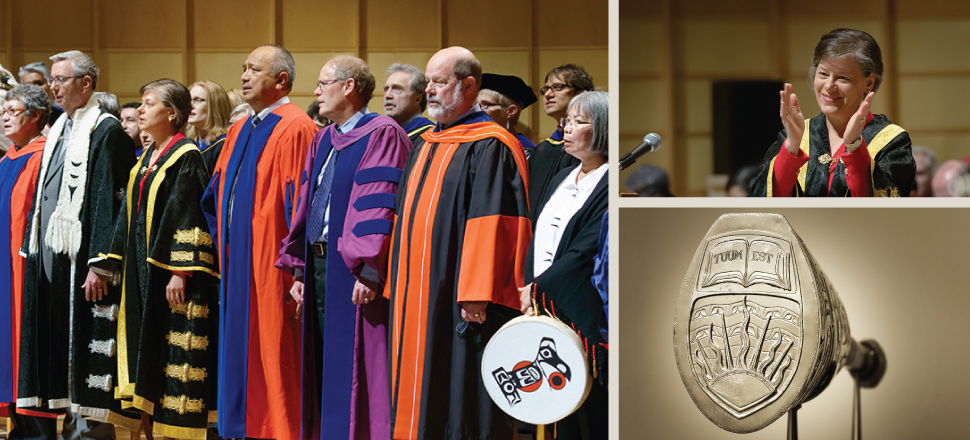 Honouring the tradition
From the 41 graduates in 1916 to the 11,500 graduates each year today, the ceremony is steeped in tradition.
Regalia colours
The hoods, gowns and hats worn by graduates are lined with colours to indicate the degree to be conferred, a tradition dating back to the Middle Ages when the first Universities were founded.
Find your academic regalia
A symbol of authority
At the start of every graduation ceremony, the Macebearer, carries the ceremonial University Mace, leads the Platform Party consisting of the Chancellor, the President and other dignitaries onto the stage.
The Mace is a symbol of the Chancellor's authority and was designed by Haida carvers Bill Reid and George Norris in 1959.
Learn more about the Mace
8,000 handshakes
Chancellor Lindsay Gordon shakes the hand of every graduate that crosses the stage – that's over 8,000 students each year! This handshake signifies the transition between student and graduate.
Message from the Chancellor
Your legacy grows
Since 1919, the graduating class has held a Tree Planting Ceremony on campus to serve as a reminder of the class in years to come. Many of the trees along East Mall were planted by a graduating class.
Learn more about the Tree Planting Ceremony